a little something for the guys
We are getting down to the wire and am covering day 4 our of our posing guide! It's your turn guys! Let's talk about you – the guys. Although most of the attention during an engagement session or wedding portrait session is focused on the girls, you guys also need to look your best as well! And we want you to look the best because your girl is doing her best to look her best!
And, if you aren't too fond of photos and being in front of the camera, think about how your significant other would love you to death if you look your best and just simply have fun and enjoy the time with her! And hopefully with these tips and the rest of our 5-day posing guide, you'll have the foundations to look great in front of the camera – which will leave you with all having fun!
Let her enjoy the moment and often times, that's just simply seeing you have fun and making the most of the time you have with a photographer! 
Posing for a guy is contrary to the methods you would use to pose a girl. Girls want a sliver, to look as thin as they possibly can. For a guy, you want to show the broad chest and shoulders. If you look at a guy's dress suit or just any suit jacket, almost all suit jackets have a padding at the shoulders to add a little more to the shoulders – therefore broadening it.
But how do you do that in a photo? It's quite simple. Stand straight at the camera! But what else? Where would you put your hands? There are a few great places places. Here are some ideas…
Holding the jacket.
Put both hands in pant pockets – hands all in or thumb-out, depends on what you are wearing.
Put one hand in your pocket and the other one holding the suit.
LAST BUT NOT LEAST, a seemingly popular photo of THE ROCK.. is with him buttoning his sleeves! (seriously… look it up!!)
BUT LET'S TALK ABOUT THE PARTS GUYS WANT TO HIDE...
The reason I would like to go through this is because guys also want to look their best for photos as well. And often times, each person has their own worries and flaws that just makes them uncomfortable. Honestly, for a photographer, we love it when you guys share with us those weaknesses and so we would know exactly what we need to do to make you feel comfortable, confident and great in front of the camera!
So let's talk about what are the problem areas for guys are. Most guys would probably say their chins and their stomachs – food or beer baby. In the second case, it can easily be fixed by your stance and how you position yourself in front of the camera. In regards to your neck and chin, that can also be fixed by some simple techniques.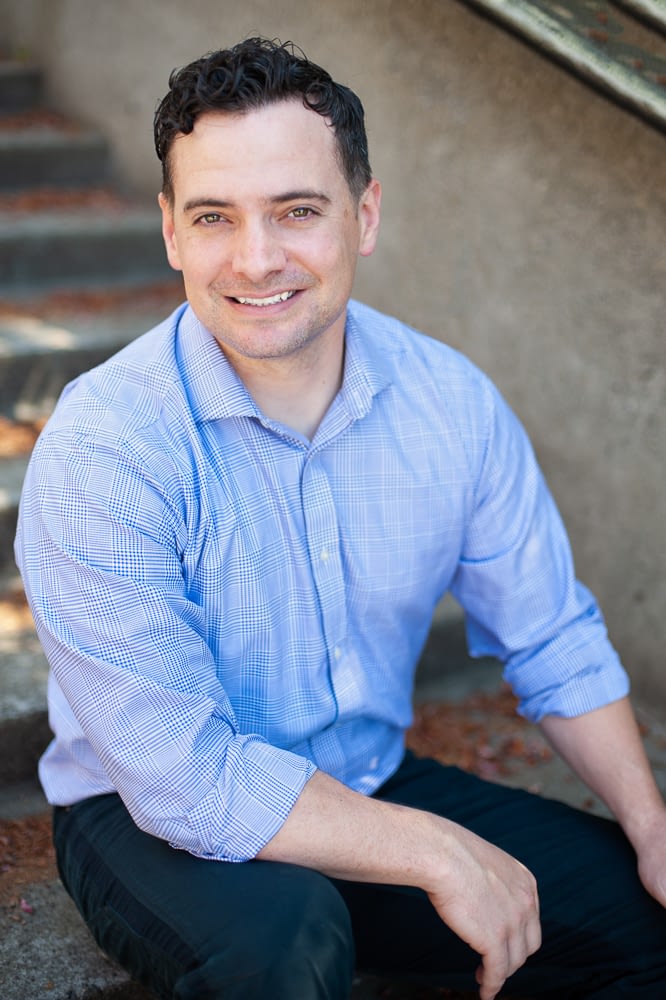 Sitting photos are actually really great at covering worried spots.
For the belly… contrary to what people think, the way you sit is very important. You sit as far forward as possible, lean forward at the waist and engage the photographer. Use your arms to cover and be sure to fix your shirt.
Also this sitting pose is awesome for chins because the photographer is shooting from up high – down to you. This eliminates the double chin!
Simply push your chin out a bit – versus pulling your chin-in/back. Also, don't drop your chin but lift it up just a tad. And in all things, don't over exaggerate – and if your photographer corrects your head position, just listen! Also, sometimes, just turning your head like this handsome guy above, helps get rid of that pesky double chin.
More so for the independent photos, make sure you are pulling your shoulders back, standing nice and tall, BUT slightly engage the camera – by bending forward, a-tad, at the waist. Just practicing this, you'll notice that your stomach sucks in when you lean forward a little.
Set your feet about hip-width apart. Shoulder width apart may be too much so somewhere in between is awesome!
Either centering your weight on both legs or adding weight into one is okay! You can feel free to shift your weight to however you feel the most comfortable!
Instead of standing square to the camera, you can also choose to stand slightly sideways. But, still, maintain as much of your broad chest to the camera instead of standing completely sideways!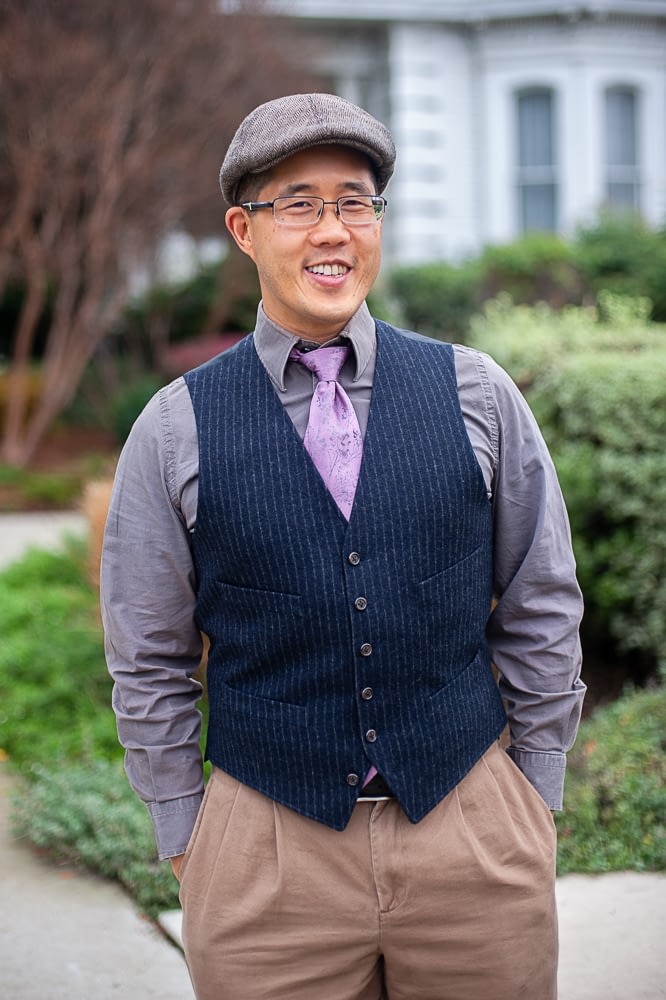 AND PROBABLY THE MOST IMPORTANT TIP OF ALL...
ALWAYS ENGAGE THE CAMERA!
Applicable to both girls and guys, a great power pose is when you engage the camera. This can also be used during your couple shot as well.
In regards to this, what do I mean? Instead of shifting your weight backwards away from the camera – which is actually quite unflattering, lean slightly forward at the hips and shift your weight to your front legs a little. This pose is a little challenging because you can over do it – and almost looking like you're keeling over. But just at the right amount, you're leaning forward and engaging your photographer – which actually hides a double chin really well – if that is something you worry about.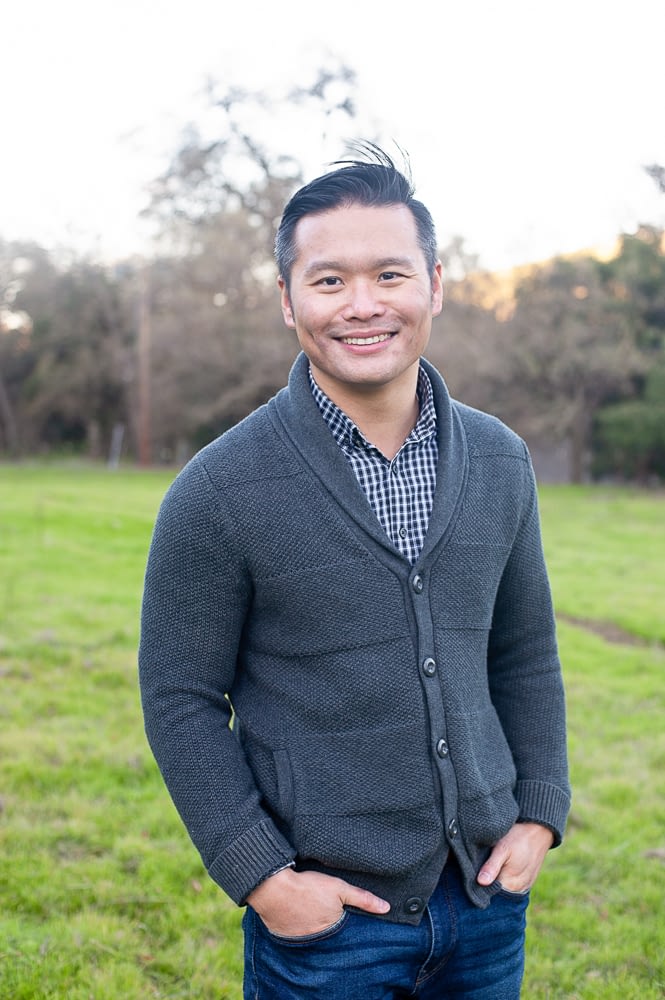 ABOUT ENGAGING THE CAMERA
ENGAGING VS. NOT ENGAGING THE CAMERA...
WHICH ONE LOOKS BETTER? A SMALL CHANGE, BUT GREAT CHANGE!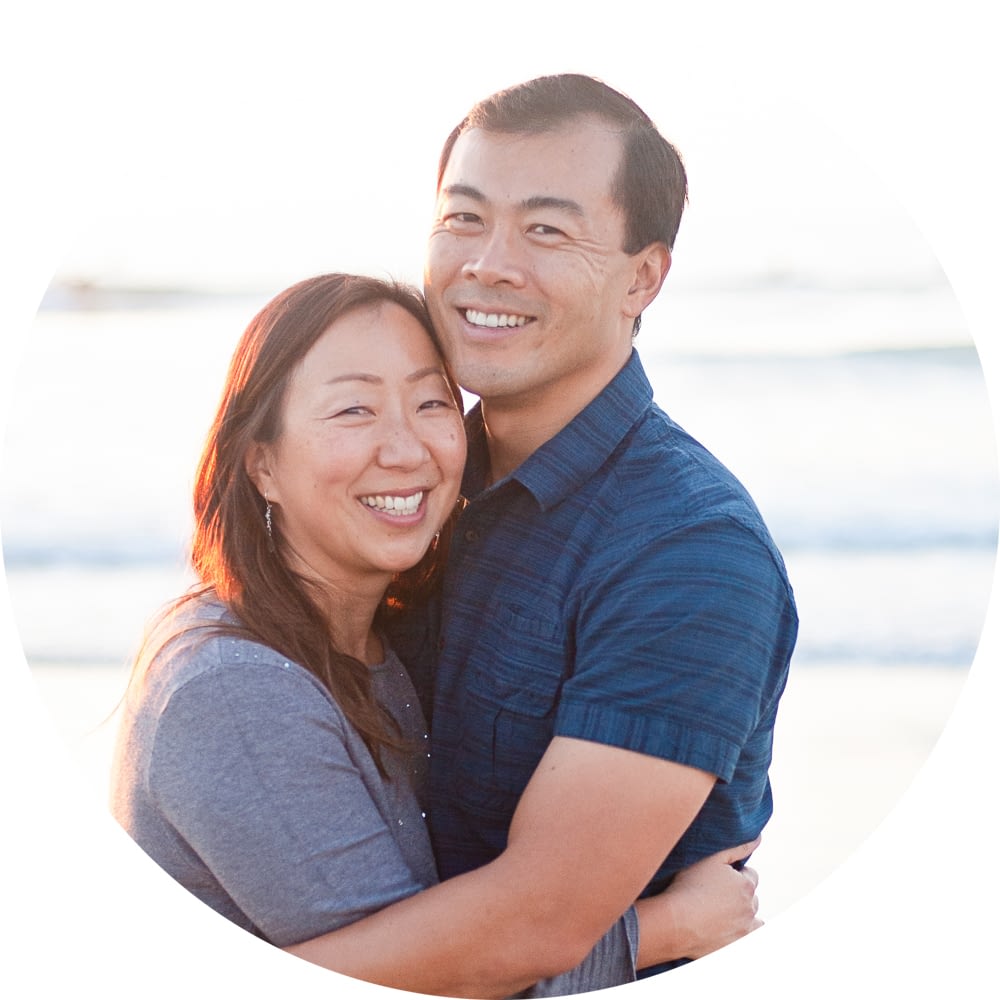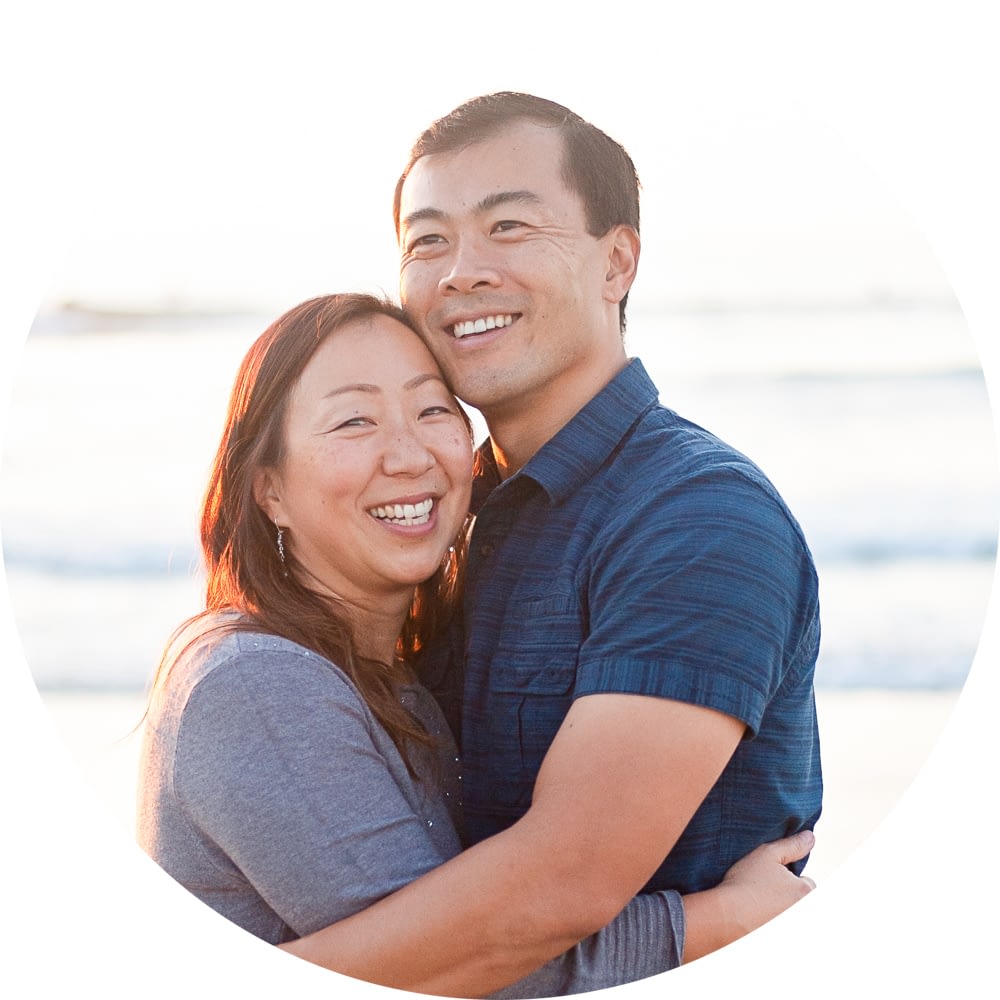 HOW DO YOU PLACE YOUR FEET?
Set your feet placement about hip-width apart. Shoulder width apart may be too much. Somewhere in between is awesome!
Lean your weight on whichever leg you feel the most comfortable with. In this photo, he's grabbing his jacket on the left and it's just somehow more comfortable to lean into his back leg/left hip. But, if you place your weight on your back leg, be sure your torso is still bent a little at the waist so you're not tipping all our weight back and forgetting to engage the camera.
Or, you could lean your weight on both legs and center your weight on both legs. That gives a different feel of being more planted.
FOR DAY 4 OF OUR POSING GUIDE
RECAP….
DAY 1 & 2 – WE TALKED ABOUT POSES AS A COUPLE!
DAY 3 – WE GOT TO TALK A LITTLE ABOUT THE GIRLS AND HOW TO CREATE THE MOST FLATTERING LOOK IN FRONT OF THE CAMERA!
DAY 4 – DAY 4 OF OUR POSING GUIDE WE TALKED A LITTLE ABOUT THE GUY! WHAT MAKES THEM LOOK HANDSOME AND GREAT IN FRONT OF THE CAMERA!
DAY 5 – LAST DAY… SO WHAT'S NEXT?
COME BACK TOMORROW!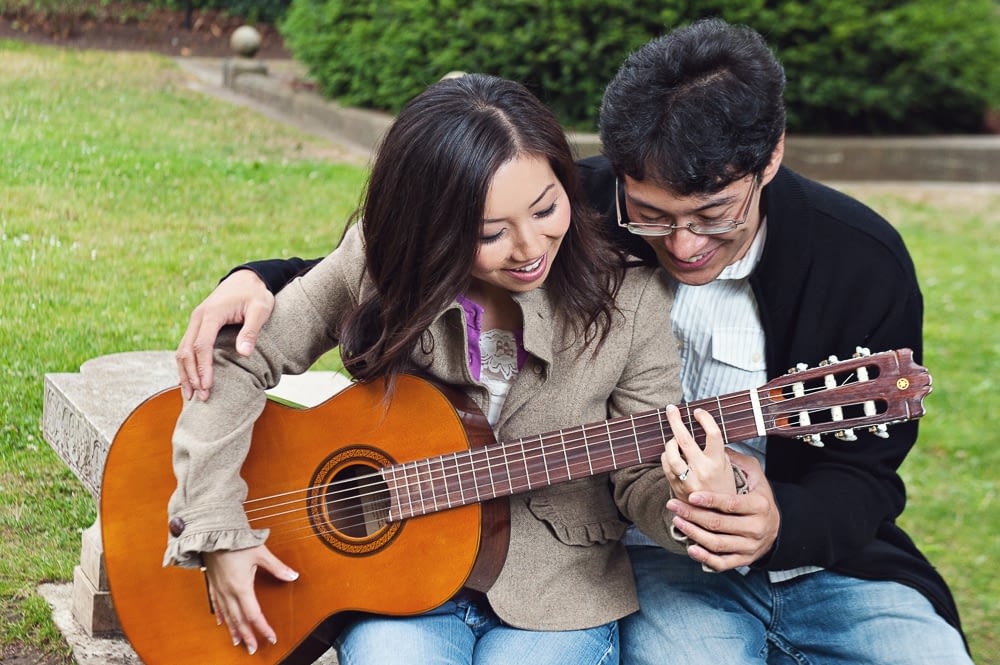 DAY 1
OF OUR 5-DAY POSING GUIDE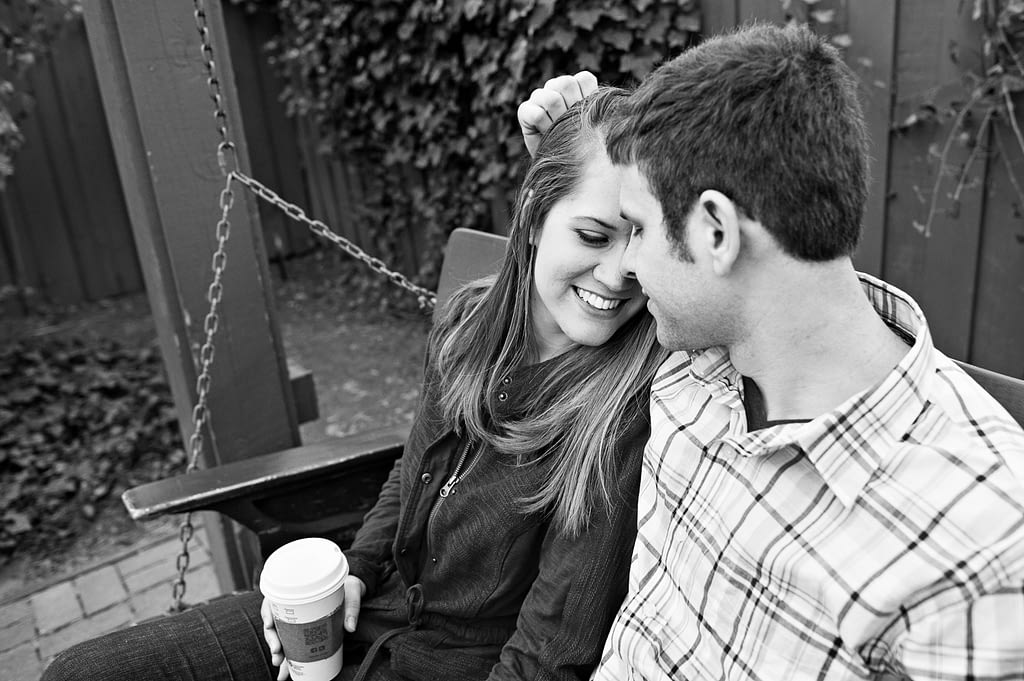 DAY 2
OF OUR 5-DAY POSING GUIDE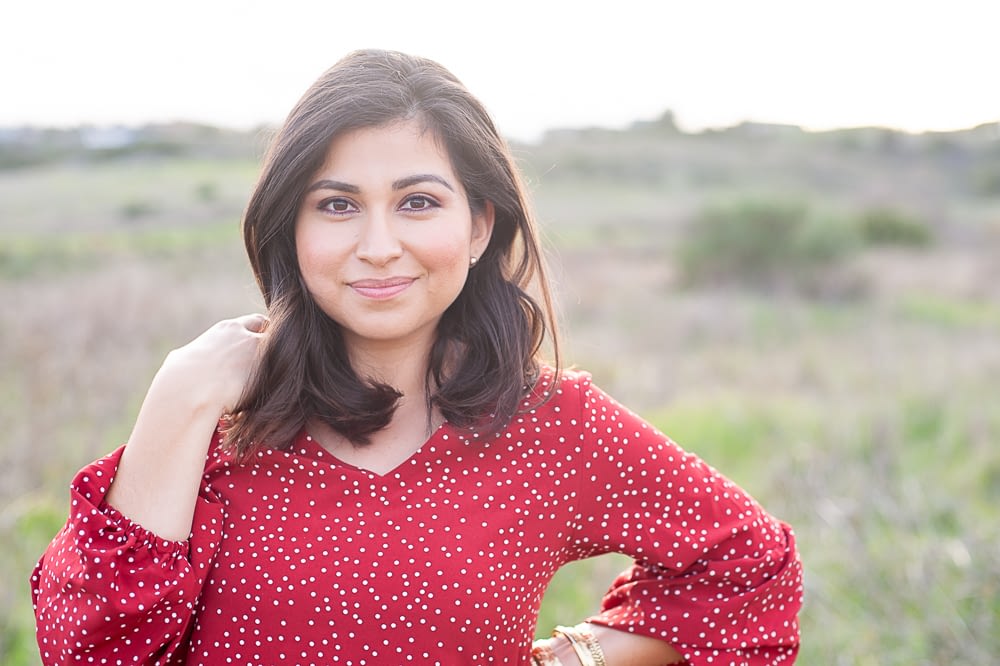 DAY 3  
OF OUR 5-DAY POSING GUIDE